Dear Friends and Colleagues,
I am excited to announce two upcoming book launch events.
I hope to see you soon.
Best Wishes,
Hakan
—————-—————-—————-—————-—————-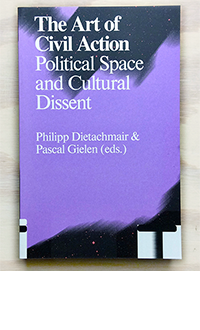 The Art of Civil Action: Political Space and Cultural Dissent (Valiz: 2017)
Book Launch & Panel Discussion
with Pascal Gielen and Hakan Topal, Moderated by Sara Reisman
Tuesday, May 1st, 6 - 8 PM
New York, NY 10011
The Shelley & Donald Rubin Foundation will co-host with East++, Institute for New Artistic Inquiry, Purchase College, a book launch and conversation for The Art of Civil Action: Political Space and Cultural Dissent, edited by Philipp Dietachmair and Pascal Gielen, and published by Valiz books. With contributions by social scientists, cultural theorists, activists and artists – including Hakan Topal's essay, "A Stage for Resistance: The Cultural Scene in Turkey" – The Art of Civil Action explores how arts and culture can offer the building blocks for a locally rooted civil society in a globally connected context.
—————-—————-—————-—————-—————-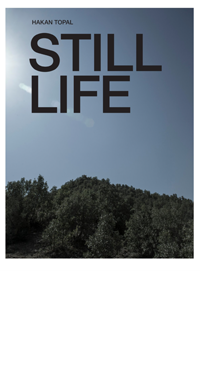 Still Life (Newgray: 2018)
The New School University Center,
Room UL 104
63 Fifth Avenue, New York, NY 10003
* All proceeds from the book will go to the Roboski Families.

During the night of December 28th, 2011, an intelligence report about a possible guerrilla group was given to the Turkish military. Consequently, the air force ordered an airstrike with limited information on a "suspected terrorist leader" knowing that there may be civilians in the group. 34 out of 35 people from Roboski Village in the group were killed. No "terrorists." Recep Tayyip Erdogan quickly moved in to conceal the incident. First, he offered approximately $10,000 US dollars per person; later he increased this to around $50,000. Demanding justice, families steadfastly rejected the offer. After 328 weeks, there is still no justice..

"Still Life" is an art book project on the Roboski Massacre. During the launch event the Roboski families' representative Veli Encu (whose brother, Ferhat Encü, an MP from HDP, is now in prison) will join from Roboski Village via Skype, followed by presentation and discussion with Hakan Topal and Jeffrey Goldfarb.


—————-—————-—————-—————-—————-
Assistant Professor of New Media & Art+Design