Mieke Gerritzen on Fri, 16 Jul 2010 18:33:52 +0200 (CEST)

[Date Prev] [Date Next] [Thread Prev] [Thread Next] [Date Index] [Thread Index]
<nettime-ann> Just out: Everyone Is A Designer In The Age Of Social Media by Mieke Gerritzen and Geert Lovink
To: Geert Lovink <geert@xs4all.nl>
Subject: <nettime-ann> Just out: Everyone Is A Designer In The Age Of Social Media by Mieke Gerritzen and Geert Lovink
From: Mieke Gerritzen <mieke@all-media.info>
Date: Thu, 15 Jul 2010 09:31:37 +0200
---
.
Press Release
Everyone Is A Designer In The Age Of Social Media
By Mieke Gerritzen and Geert Lovink
Published by Bis Publishers
ISBN: 978-90-6369-227-8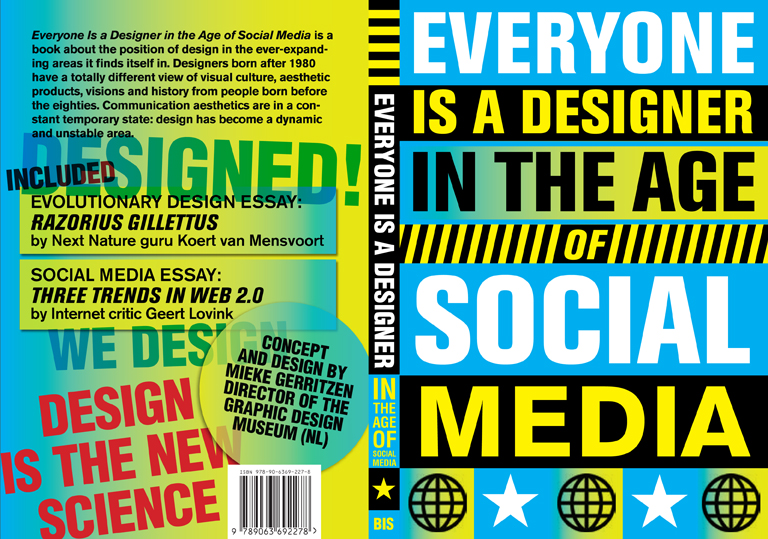 Everyone Is a Designer in the Age of Social Media presents the Choice Generation of 2010. Looking back at the first edition of Everyone Is a Designer in 2000, when we proposed the idea of democratization of design, a decade later this programmatic statement has become reality. We are designing our social lives, make our own choices, and create it all together! This book signals a new aesthetic movement of collaborism: a combination of socially, technologically and economically driven systematically generated visuals. A hierarchy of levels and layers, pulldown menus, buttons and blogrolls that give us access and possibilities to create visuals using style sheets, templates, renderings and frameworks for the look & feel of today's design.
Contributions by Matthew Fuller, Alexander Galloway, Peter Lunenfeld, Ellen Lupton, Lev Manovich, Koert van Mensvoort, Metahaven, Rick Poynor, Ned Rossiter, Bruce Sterling, Clay Shirky, McKenzie Wark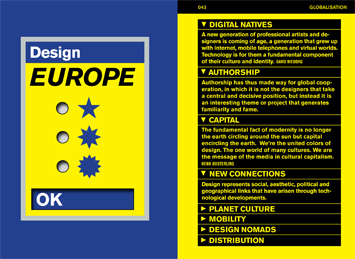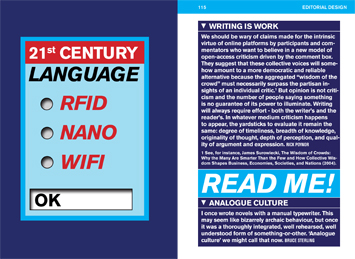 More Information:
BIS Publishers
Het Sieraad
Postjesweg 1
1057 DT Amsterdam
The Netherlands
T +31 (0)20 5150230
F +31 (0)20 5150239
Thanks to:
Institute for Network Cultures
_______________________________________________
nettime-ann mailing list
nettime-ann@nettime.org
http://www.nettime.org/cgi-bin/mailman/listinfo/nettime-ann

---