The international art show features about 300 leading art galleries from 30 countries on all continents. Art Basel is the world's premier modern and contemporary art fair. 20th- and 21st-century art works by over 2000 artists will be on display. 55000 art collectors, art dealers, artists, curators and art lovers attend the annual meeting place of the art community.
On show will be paintings, sculptures, drawings, installations, photographs and editions as well as video and digital art by over 2000 artists. The full spectrum of modern and contemporary art will be represented: from the great masters of modern art to the latest generation of artists.
1800 media representatives report on Art Basel. The New York Times has called Art Basel the ?Olympics of the Art World". According to the Paris daily Le Monde, Art Basel is ?la meilleure foire du monde", and the Frankfurter Allgemeine Zeitung describes the international art show as ?Die beste Kunst ist gerade gut genug.
During Art Basel, the cultural city of Basel becomes a world mecca of art. A fascinating atmosphere is generated; reinforced with exhibitions and events hosted all over town. Worldclass museums, outdoor sculptures, theaters, concert halls, idyllic medieval old town and interesting new buildings by leading architects, art has always been part of Basel life. Located on the river rhine - where Switzerland France and Germany meet - Basel is easy to reach. We look forward to welcome you for Art 37 Basel.
---
It's LIQUID News is an e-mail announcement service that provides information about exhibitions at some of the world's leading art galleries selected. It's LIQUID News reaches the combined audiences of International Art Fairs, galleries, museums, and is thus a powerful tool for getting directly to this influential audience with information about exhibition programs and other events.
International galleries, museums, institutions, private and public groups, artists, architects, designers, are invited to join It's LIQUID News service. Each advertisement takes the form of an e-mail announcement, and features a press release, an image, and a link to the announcer's website. Announcements are distributed directly to over 60,000 international collectors, consultants, advisers, critics, writers, curators, dealers and other visual arts professionals. Database demographics: 40% in North America, 45% in Europe, 15% in other locations (South America, Australia, Japan, etc.).
Additionally all announcements are permanently archived on
It's LIQUID
web site, creating a valuable research resource of some of the most important events world wide. It's LIQUID News offers an unprecedented opportunity for participating clients to reach the most dynamic members of the community of professionals worldwide.
If you are interested in our services, or you want to open an It's LIQUID office in your city, please contact us at
support@itsliquid.com
.
Thanks for all,
It's LIQUID Group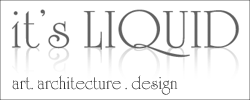 ---
This e-mail is sent by It's LIQUID Group. It is confidential and protected by law. Any un-authorized use or distribution of information here contained is prohibited. If you have received this e-mail in error, notify the sender immediately. This e-mail address is strictly of use and property of the author. To unsubscribe
click here
.